All students — regardless of their skin color, families' income, language spoken at home, or how they identify — should have access to high-quality learning opportunities that allow them to achieve educational excellence. This is educational justice. And each day, we work to find solutions to reach it, preschool through college.
Through our research, policy analysis, and advocacy, we support efforts that:
Promote rich, engaging high-quality learning opportunities
Increase college access and completion
Engage diverse communities to advocate for education equity
Increase political and public will to act on equity issues
Our approach to this work is steeped in the larger social justice movement. It is informed by our theory of change, which includes four main components — all building on each other, with the aim of advancing positive outcomes that improve the lives of those who are historically underserved, including Black students, Latino students, and students from low-income families.
In these reports, we showcase the work we, along with our partners, are doing. With your continued support and partnership, we are building a movement toward educational justice.
Enjoy the updates!
Windows and Mirrors
February 2023
Why Students Should See Themselves in the Teacher Workforce
At a time when what is taught in our nation's schools is being challenged, so-called "anti-critical race theory" campaigns are gaining traction, and racial divisions are driving political and social discourse, it is vital to have inclusive education spaces and opportunities for students to encounter and engage with different viewpoints.  
Students, particularly students of color, thrive in classrooms led by teachers who share their racial and/or cultural background. Unfortunately, our nation's P-12 and college workforce is far less diverse than its student population.
---
Below are a few highlights of our latest work
Last month, we unveiled our second cohort of Justice Fellows. These eight fellows are a part of a vibrant and nurturing community of directly impacted, formerly incarcerated individuals who have overcome the odds to attain a bachelor's or master's degree, created programs and organizations for the formerly incarcerated community, engaged in state legislative advocacy efforts, and more. The Justice Fellows will use their lived experience to inform, review, amplify, and reflect on The Education Trust's policy recommendations for justice-impacted students. Meet them here.  
In December, Ed Trust researchers published a report "Faculty Diversity and Student Success Go Hand in Hand, So Why Are University Faculties So White?." The report examines faculty diversity relative to student diversity, as well as hiring equity, tenure equity, and changes in faculty representation over time for Black and Latino faculty at public, four-year institutions, and highlights colleges and universities that are making progress on diversifying their faculties and those that have more work to do. 
Over the last few months, Ed Trust released a series of state briefs, along with an updated "Teacher Diversity & Equity Policy Scan" web tool, that provide data and a landscape analysis of policies (including new state policies and investments resulting from federal COVID relief funds) and practices for advocates, educators, and decisionmakers leading this work at the state level. 
In November of 2022 we released a brief, "Educators of Color Make a Case for Teacher Diversity," which was developed by more than 100 educators of color from seven states with the support of seven national organizations, including TeachPlus and the One Million Teachers of Color coalition. The educators developed action plans for their respective states to increase teacher diversity. 
Centering Communities To Bring About Change
October 2022
Securing Policy & Narrative Change Wins for Student Borrowers
After years of advocacy, Ed Trust, our partners, and communities or color, secured a major policy win this summer for millions of borrowers who are suffering under the oppressive weight of $1.7 trillion in student loan debt. In August, the Biden-Harris administration issued an executive order to cancel up to $20,000 in student debt for Pell Grant recipients, and $10,000 for all other eligible borrowers who make under $125,000 annually.
We are calling on the Biden-Harris administration to provide additional student loan relief while the opportunity exists and to work with Congress to deliver bold action to make college more affordable and accessible for millions of Americans by doubling the maximum Pell Grant.
---
Below are a few highlights of our latest work
In July, Ed Trust researchers published a brief on "How Student Debt Harms Black Borrowers' Mental Health." This paper highlighted the pressure that Black borrowers are under — noting that they are more likely to borrow and struggle with repayment than their peers because they have fewer resources to pay for college, due to the generational and ongoing effects of structural racism — not to mention the devastating and far-reaching financial and mental toll that student debt often takes on these borrowers.
While student debt relief is beginning to be addressed at the federal level, child-care affordability and access have, once again, fallen by the wayside in congressional negotiations. While rising college costs are on the minds of most college students, the students who are parents have been hit hardest as the nation struggles to cope with child-care facility scarcities, child-care worker shortages, and skyrocketing child-care costs. In fact, the average cost of child care is an eye-popping $10,000 per year, per child. To address this issue, in August, Ed Trust and our partner, Generation Hope, released a report titled, "For Student Parents, The Biggest Hurdles to A Higher Education Are Costs and Finding Child Care."
A child's health and educational development begin with healthy eating at home and school. To drive this point home, this summer, we launched the Child and Student Nutrition Alliance, a coalition of organizations dedicated to elevating the importance and urgency of a robust federal investment in the highest quality nutritional standards and fully funded programs to eliminate children and student hunger. The coalition is led by First Focus on Children and The Education Trust. Learn more at www.ChildandStudentNutritionAlliance.org.
The Education Trust in Tennessee, in partnership with the Tennessee Educators of Color Alliance, released a new report in September titled, "Represented: Increasing Teacher Diversity in Tennessee's Education Provider Programs." This report offers recommendations on ways that state policymakers and educator preparation providers can increase teacher diversity, and ultimately, improve student experiences and fill teaching vacancies across Tennessee.
Your Spark
Can Become a Flame and Change
Everything
June 2022
At this precarious moment, many Americans can't safely send their children to school, shop at the grocery store, go to their place of worship, visit the hospital, or even venture out into their own neighborhoods without facing the threat of violence. At the same time, we are witnessing a dramatic assault on civil rights and civil liberties in the form of voter suppression and gerrymandering, anti-LGBTQ legislation, book bans, and efforts to prohibit the accurate teaching of history in the classroom. Indeed, attempts to unravel the American ideals of justice, democracy, fairness, and equity seem to be intensifying.
Despite what's happening now, we must keep working for a more just, fair, and safe nation. Remember the words of civil rights leader E.D. Nixon, who when faced with similar obstacles in the 1950s, urged fellow activists to remain undaunted: "Your spark can become a flame and change everything." It is with that same urgency that we, and our partners, seek to spark change. Join us.
---
Below are a few highlights of our latest work
A Conversation on The Criminalization of Black Children
This school year, there's been a rise in school suspensions, expulsions, and other disciplinary actions across the country. To shine a light on this urgent problem and elevate potential solutions, we, in partnership with NAACP Legal Defense Fund, co-hosted an event on "The Criminalization of Black Children." The discussion was led by Erica L. Green, a correspondent at The New York Times, and Kristin Henning, author of The Rage of Innocence: How America Criminalizes Black Youth.
Advancing Advanced Placement Opportunities for Underserved Youth
As part of Ed Trust's ongoing efforts to highlight opportunity gaps, we released "Shut out: Why Black and Latino Students Are Under-Enrolled in AP STEM Courses" in April, along with an accompanying video. This report notes that while many students of color and students from low-income backgrounds aspire to go to college and say that STEM courses are their favorite subjects, these students continue to be excluded from AP STEM courses, which are crucial learning opportunities for aspiring scientists.
Removing Unjust Barriers That Keep Current and Formerly Incarcerated Individuals From Accessing a Higher Education
More than 2 million people are incarcerated in the United States. That is the highest incarceration rate in the world. National and state leaders have repeatedly pledged to reform the criminal justice system, but anyone seeking re-entry services can tell you that those "reforms" fall short, in large part because those closest to the problem aren't driving the solutions.
"Beyond the Ban," a collection of state policy toolkits informed by Ed Trust's inaugural cohort of Justice Fellows seeks to change that. Released in March, the toolkits, were compiled by Ed Trust researchers and Justice Fellows conducting comprehensive policy scans of eight states with the highest incarcerated populations — California, Illinois, Louisiana, New York, Michigan, Ohio, Tennessee, and Texas — and identified barriers to higher education access and re-entry in each state.
The scans note that access to education programs and wraparound support services is critical to providing returning citizens the tools they need to successfully reintegrate into society and help reduce recidivism, housing insecurity, and unemployment rates.
Pressing for Student Debt Relief for Black Women Borrowers
Forty-five million Americans collectively owe $1.7 trillion in student loan debt, and women hold nearly two-thirds of it. But because of the gender pay gap, women are more likely than men to have trouble paying off their debt. Black borrowers are most negatively affected by student loans, in large part because of systemic racism, the inequitable distribution of wealth, a stratified labor market, and rising college costs. Because Black women exist at the intersection of two marginalized identities and experience sexism and racism at the same time, they make less money and often need to borrow more to cover the cost of attendance, and struggle significantly with repayment. To call attention to this important issue, we issued a brief this reporting period called, "How Black Women Experience Student Debt." The release of the brief comes as cries for student debt relief, cancellation, and reasonable solutions to the student loan debt crises are reaching a fever pitch.
"How do you tell someone that they cannot reach for their dream or their highest potential because they can't afford it? You're going to do what you need to do to sit in that room and that class, even it means being burdened with the consequences of what you took out to get where
you're at."
– Belle, who borrowed $171,000
Revved Up
And Ready To Go!
February 2022
As the nation wraps up its celebration of Black History Month, we are reminded that the bold actions of a few determined activists sparked change across the nation and, ultimately, the world. We are inspired by the now well-known story of an obscure preacher from Atlanta, who led the civil rights movement in the '50s and '60s and whose relentless push for justice brought about a racial reckoning in America. And by the story of a fearless woman who, by refusing to give up her seat on a Montgomery, Alabama, bus in 1955, triggered a full-on boycott that lasted more than a year. Their stories are familiar and often repeated during Black History Month. But let's also remember the little-known activists behind the Black Women's Club Movement, the Niagara Movement, the Orangeburg Massacre, and the Red Summer of 1919. Lawmakers in 37 states don't want students to learn about these moments in American history. Yet and still, these hidden heroes' stories need to be told so that today's students can learn from the struggles and triumphs of people of color and, work to forge a more perfect union.
It's a shame that some people want U.S. history to be suppressed or ignored, but we here at The Education Trust believe that, along with our partners, we can create the kind of change our country needs — with honesty, empathy, and justice for all.
---
Below are a few highlights of our latest work
Is Your State Prioritizing Students' Social, Emotional, & Academic Development?
As the pandemic persists, many educators report that students are experiencing academic and behavioral challenges resulting in an increase in school suspensions, expulsions, and other disciplinary actions that are disproportionately aimed at Black,
Latino, and students from families with low-incomes.
Ed Trust has built a tool analyzing and rating all 50-states and the District of Columbia in five areas that support students' social, emotional, and academic development:
Rigorous & Culturally Sustaining Curriculum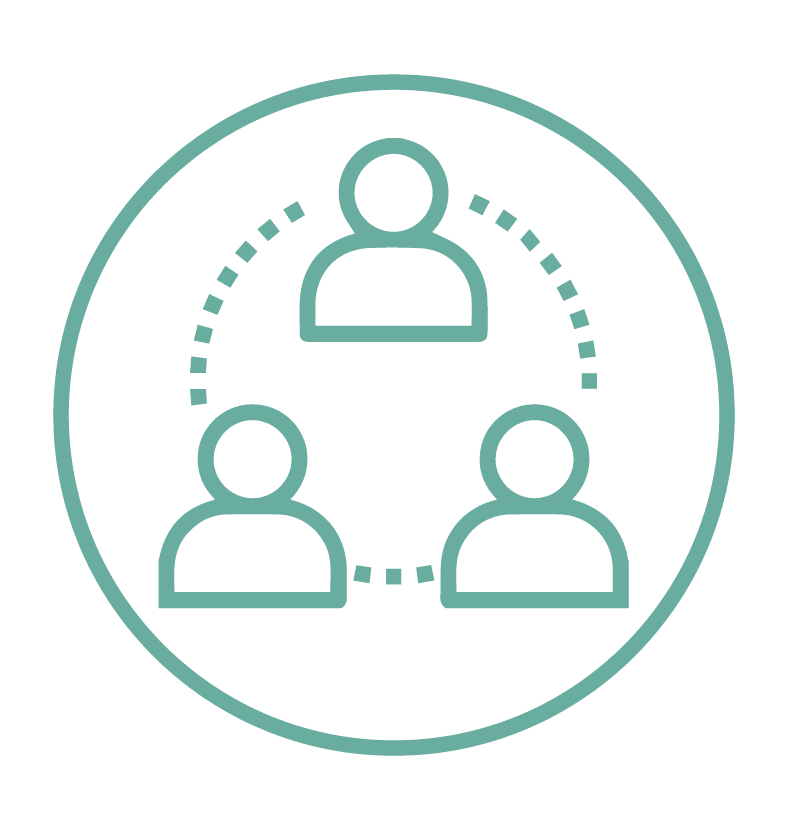 Student, Family, & Community Engagement
FundEd: A Tool to Help Understand Who is Getting State Funding Right
Policymakers are interested in examining funding structures in other states and often ask: Who is doing it right? The answer is that no state is doing it right — at least, not entirely. But every state has at least one strong policy element, and there are exemplary states in every key area of school funding policy.
FundEd is a database and tool that aggregates information about K-12 education funding policies in each state. Information related to common elements of state funding formulas is organized by core area and displayed on national maps and state pages, so users can make state-to-state comparisons. The database includes detailed snapshots of state policies related to core equity issues, such as access to local tax dollars; state support for student groups, including students from low-income backgrounds, those learning English, and those with disabilities; and consideration of community characteristics such as rurality and the concentrated poverty rate.
Unfinished Learning Workshop Series for Advocates & Educators
A series of 7 workshops to help advocates and educators understand the depth of unfinished learning problem and what might be done to solve it.
Watch a recording of the sessions held so far and sign up to receive updates on how to register for the next one.
In this fourth workshop in Ed Trust's Strategies to Address Unfinished Learning Workshop Series, Nancy Duchesneau, senior P-12 research…

Read more

Hear from advocates and practitioners throughout the education system as they share real-world examples of how communities, families and…

Read more

In session one of Ed Trust's workshop series on addressing unfinished learning we will unpack the current reality of…

Read more