Vice President of Higher Education Policy and Practice
Wil Del Pilar, Ph.D., serves as Ed Trust's vice president of higher education policy and practice. In this role,…
View Profile
Senior Vice President for Partnerships and Engagement
Denise Forte is the senior vice president for Partnership and Engagement at The Education Trust. With more than two…
View Profile
Executive Director of The Education Trust-New York
Ian Rosenblum is the executive director of The Education Trust–New York. He leads an ambitious equity agenda to eliminate…
View Profile
Executive Director of The Education Trust-West
Dr. Elisha Smith Arrillaga serves as the Executive Director of The Education Trust–West, a research and advocacy organization focused…
View Profile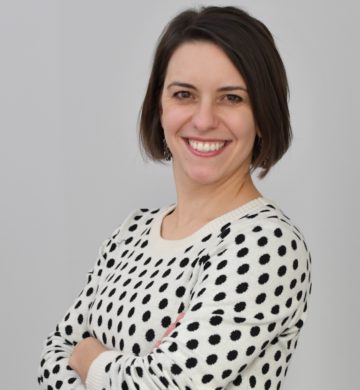 Chief Development Officer
As chief development officer, Rachel is a member of The Education Trust leadership team, working to strengthen the movement…
View Profile
Vice President for Strategic Communications
Takirra Winfield Dixon is Vice President for Strategic Communications. Prior to joining The Education Trust, Takirra led communications for…
View Profile
Managing Editor
Robin brings more than 15 years of writing, editing, and production experience to The Education Trust. As the leader…
View Profile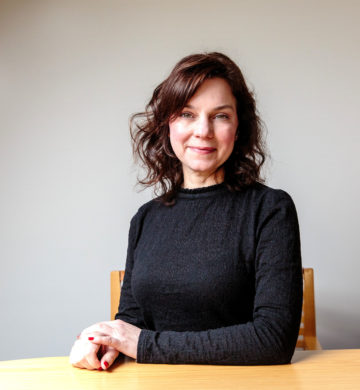 Senior Graphic Designer
Karen is lead creative of the visual voice for The Education Trust. She develops and designs for all marketing…
View Profile
Senior Editor/Writer
Letisha Marrero brings more than 15 years of editorial experience across multimedia platforms—digital, mobile, broadcast, and print—to The Education…
View Profile
Assistant Director of Higher Education Communications
As part of the Communications team, Phil Martin prepares senior leaders for public engagement, conducts media relations, and advises…
View Profile
Senior Editor/Writer
In her current role, Gabriela writes and edits a variety of content — including, but not limited to, blogs,…
View Profile
Communications Manager, P-12
Brittany Bell Surratt is the P-12 communications manager at Ed Trust. A dedicated public relations professional, she has spent…
View Profile
Assistant Director of P-12 Policy
As Assistant Director of P-12 Policy, Allison develops and conducts data and policy analyses related to trends in student…
View Profile
Associate Director for P-12 Accountability and Special Projects
Terra Wallin leads Ed Trust's accountability work for the P-12 policy team, including helping to set the direction and…
View Profile
Higher Education Policy and Practice
Senior Policy Analyst for Higher Education
Victoria is a senior policy analyst for higher education, focusing on college affordability and student debt. Prior to joining…
View Profile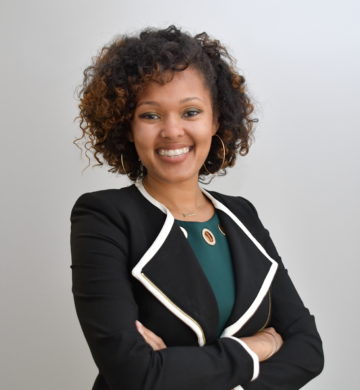 Senior Director of Higher Education Policy
Tiffany directs the higher education policy team at The Education Trust, where she promotes legislation to improve access, affordability,…
View Profile
Senior Director of Higher Education Research and Data Analytics
In his role as the senior director of higher education research and data analytics, Andrew helps develop a research…
View Profile
Higher Education Policy Analyst
Jaime is a policy analyst on the higher education policy team, where he works with partners and experts to…
View Profile
Higher Education Policy Analyst
Satra is a policy analyst on the higher education policy team, where she collaborates with key stakeholders – including…
View Profile
Associate Director for Information Technology
Doug is responsible for managing the day-to-day operations of the organization's Information Technology (IT) department. This work includes hardware…
View Profile
Director, Human Resources
As the human resources director, Trish leads the organization's HR function, working to establish The Education Trust as an…
View Profile
Human Resources Generalist
Gwendolyn is the primary benefits coordinator, serving as the point person for all benefits-related concerns to staff and vendors. …
View Profile
Director of Finance
Maria has over 15 years of professional experience in finance, accounting, process improvement, management of nonprofit organizations and corporate…
View Profile
Receptionist and Administrative Assistant
Before joining Ed Trust, Loretta was the administrative assistant to Floretta Dukes McKenzie, a former superintendent of schools in…
View Profile
Partnerships and Engagement
Senior Government Affairs and Communications Associate
In her role as senior government affairs and communications associate, Courtney serves the organization's Partnerships & Engagement and Communications…
View Profile
Executive Assistant to Partnerships and Engagement and P-12 Policy and Practice
Ebony graduated from Strayer University with an associate degree in business administration. Before coming to The Education Trust, she…
View Profile
Louisiana External Relations and Policy Manager
In his role, Tramelle is responsible for managing coalition work, policy implementation and building relationships with community stakeholders in…
View Profile
Senior Director of National and State Partnerships
As Ed Trust's senior director of national and state partnerships, Lynn leads the organization's initiatives to engage and mobilize…
View Profile
Director of Government Affairs
Reid serves as the organization's director of government affairs, working to leverage policy analysis as well as legislative tactics…
View Profile
State Director for Louisiana
Keisha Smith, Ph.D., brings nearly 15 years of experience in a variety of educational settings to Ed Trust in…
View Profile
State Director for Massachusetts
Natasha currently serves as the State Director for Massachusetts at The Education Trust. In this role, she builds relationships…
View Profile
The Education Trust
1250 H Street, N.W., Suite 700,
Washington, D.C. 20005
Tel: 202.293.1217
Fax: 202.293.2605
For general inquiries about The Education Trust, please contact Loretta Singleton or dial x0.
For information on job opportunities or internships, visit our career opportunities page.
For copies of publications, contact Robin Harris or dial x369.
For media inquiries, contact [email protected].
For information about P-12 professional development, contact Keith Dysarz or dial x376.
For P-12 data inquiries, contact Ivy Smith Morgan or dial x328.
For higher education data inquiries, contact J. Oliver Schak or dial x406.
For information about teacher quality, contact Rachel Metz or dial x345.